When we view morality as ultimately relative, it is not surprising to find the following
moronic nonsense
spoken with complete seriousness:
Many Americans woke up to a curious story this morning: several of the former Iran Hostages have decided there is a strong resemblance between Iran's new president and one of their captors more than 25 years ago. The White House and most official branches of government are ducking any substantive comment on this story, and photo analysis is going on at this and other news organizations. It is a story that will be at or near the top of our broadcast and certainly made for a robust debate in our afternoon editorial meeting, when several of us raised the point (I'll leave it to others to decide germaneness) that

several U.S. presidents were at minimum revolutionaries, and probably were considered terrorists of their time by the Crown in England

. (emphasis added)
The piece is from NBC anchor Brian Williams' blog. Later, on NBC nightly news, he
continued
with,
What would it all matter if proven true? Someone brought up today the first several U.S. presidents were certainly revolutionaries and might have been called 'terrorists' by the British crown, after all.
It seems that the
someone
was him (referencing his own blog entry). That's it. One man's ceiling is another man's floor. Hence, we must be
honest
with ourselves and admit that one country's terrorist is another country's patriot. Lest we impose our own morality on another culture we also should refrain from using the term "terrorist" altogether and, considering our ceiling / floor logic, admit that the term "freedom fighter" is more appropriate. After all, what is important is not whether the person's actions are truly
wrong
(for there is nothing really wrong), but whether the person is sincere in their belief.
A Brian Williams' History lesson: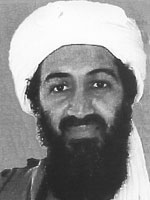 Terrorists, circa 2000
Terrorists, circa 1776 HT:
Michelle Malkin